Public Presentation of the BLACK SEA HUB Pilot Demonstration Projects in Greece
City_Space_Flux Research Group of Aristotle University of Thessaloniki and BSB – GR HUB organized the public presentation of the experimental walking action entitled "Tramway Stories" in 28.05.2022. In the preserved Villas dating from the end of the 19th century, which are located in the Eastern district of the municipality of Thessaloniki (Villa Allatini, Villa Zartinidis, Uziel District, Depot, Casa Bianca, and Villa Mordoch), stories, images, melodies and flavours of another era revived. The participants imagined and discussed the future of the city if it was redesigned around the line of a modern tram along the major arterial Vasilissis Olgas Avenue.
The event was designed to present the results of the training and mentoring activities implemented by the PRO EXTOUR Hub on Experiential tourism in Greece and particularly the work of the hub's trainees.
More information at:
https://www.facebook.com/CitySpaceFlux,
https://www.facebook.com/BsbGrHub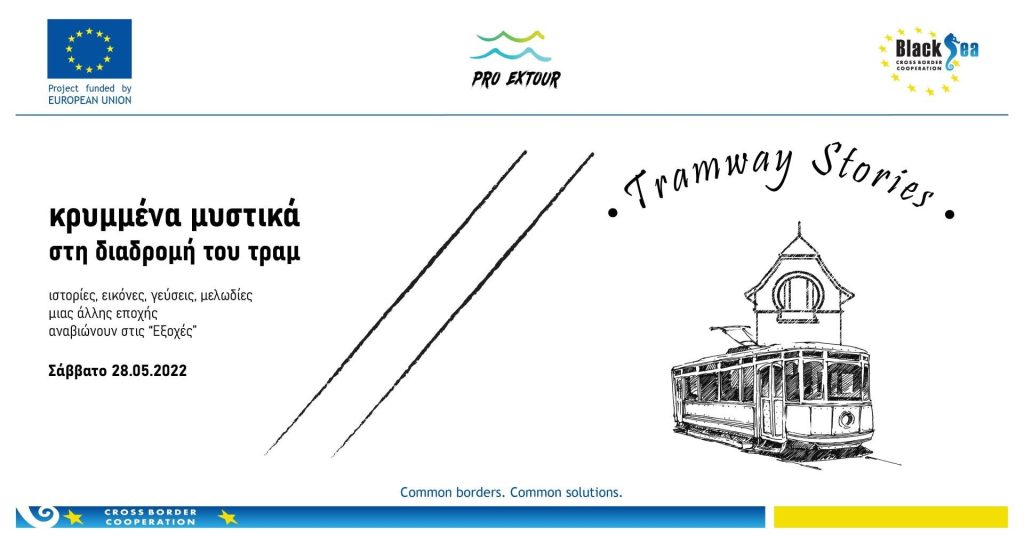 69 total views, 1 views today